Hard living and hard working leads of course to hard playing. Need I say more? Next is a track I call Harley Thunder. Lots of Hogs and other bikes used to be parked in front of those old Saloons, Bars and Cat Houses. At the end just before the thunder claps you can hear a Harley rumbling in the distance. All done quite by accident and at the foolishness of placing my microphone and stand out the window during a thunderstorm. No guts no glory eh?
Biker Gangs Would Appear Every Summer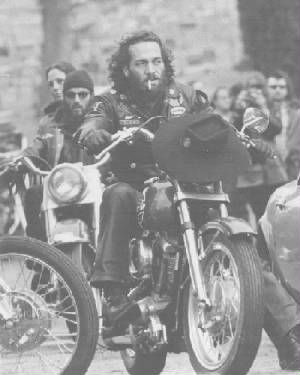 Hells Angels Photo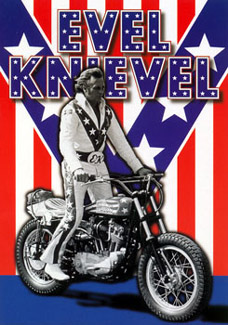 Evel Knievel would come every summer too!

Sonic Metallurgy music composed by Jim Larson former resident of Kellogg, Idaho